Welcome to Christ Church Aughton
Our Church services haven't stopped just because the building has closed. We have gone online so it is really easy to find us on a Sunday morning at 10:45am. Click the Facebook page and you are in. You don't need to be on Facebook yourself.
In addition to Sunday Worship, the following are also held on Zoom and or our  Facebook page – morning prayer at 9am, compline between 6:30- 7pm weekdays and Brew @2 Monday, Wednesday and Friday.
And if you have been accessing our live streamed services or simply looking at our website welcome!
Perhaps you find church online easier to try out than a physical building, perhaps these extraordinary times have triggered something spiritually inside you, perhaps you would appreciate linking with a Christian community. If you would appreciate some human contact with our church, or have a question, then please e-mail me at revsarahodonogue@gmail.com and we will respond to you.
We have setup a specialist e-mail address for this time
Christchurchaughtoncare@gmail.com   In  an emergency you can also call Sarah on 0784793123
God bless you and keep you safe,  Sarah O'Donoghue ( Vicar Christ Church Aughton)
Join a Meeting by Computer, Phone or iPad
You can join by clicking on the "Join a Meeting" button and using the  Meeting ID: 975 445 0068 and Password   (Please email the church office – christchurchaughton@gmail.com to get the password) 
Join a Meeting by dialling in
If you don't have a computer you can just dial in and still take part.  Ring 01314601196 (Edinburgh number)
When prompted enter the
 Meeting ID: 975 445 0068 and Password   (Please email the church office – christchurchaughton@gmail.com to get the password) 
Ignore the question about Participant ID and just tap # when prompted
Prayer for the Nation – Thy Kingdom Come 2020
As a community it would be good to encourage an increase in prayer. We plan to run 10 days of prayer for our Nation:
Ascension Day, Thursday 21st May, 9am – 31st May (Pentecost Sunday) 9am.
It would be wonderful if we could have every hour covered by as many people as possible. If you are able to pray for an hour on one day or the same day for 10 days and again in the night please click on the Sign Up button below and chose your slot.
(You don't have to create a "SignUpGenius" account or give your email address.  If you do give your email address you'll get a reminder a day before!)
Thank you!
Rev Sarah O'Donoghue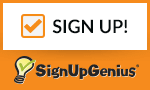 Thy Kingdom Come 2020 prayer resources
Pentecost Sunday 31st May – We need your help!
As we celebrate the Holy Spirit empowering the disciples at Pentecost we want to encourage as many people to be empowered to share the message of God's hope and peace in our communities. Over the weekend Friday 29th – Sunday 31st May why not join us in making a dove or several doves out of paper, card, wool, tin foil, material, old sheets etc. Make a dove and then leave it in a tree on one of your walks, place a giant one in your window or hang them on trees for people to see or take home. Include a message and a prayer of hope, encourage them to join us on Facebook or go to our website.  (Please can you remove the doves after a few days after Pentecost to limit littering and danger to the environment).
There is a dove template available to download here.
John 14:27 – message of hope
27 Peace I leave with you; my peace I give you. I do not give to you as the world gives. Do not let your hearts be troubled and do not be afraid.
HALF TERM FUN FOR EVERYONE – Its time to help us make another video!
Nine weeks ago many of you made videos to help us share the message of Palm Sunday. On Pentecost Sunday we want to make a video about the symbols of Pentecost – wind, fire, dove of peace. Why not get your creative thinking caps on and make a short 2 min video on one of themes. For example fly a kite to represent wind, juggle flames of fire ( adults only) get those creative juices flowing and send in your videos to Lydia and Sarah before Friday 29th May 3pm. Remember to film them HORIZONTALLY.
Calling all Café Vista Customers!
Café Vista customers we miss you!
On Thursday 28th May at 11am we are inviting our customers to join us on zoom to catch up with friends and volunteers.
Join Zoom Meeting
Meeting ID: 714 1112 9512
Password: 7FeEuc
Email the office if you need help with setting up zoom – christchurchaughton@gmail.com
Don't forget your cuppa and a slice of cake!
Foodbank
The foodbank is still in operation and working with West Lancs Dial-a-Ride to deliver food parcels to their needy clients at this time of crisis.  Further information on how you can help or be helped is available at https://ormskirk.foodbank.org.uk/
Who are we?
Christ Church is an evangelical Church with a relaxed and friendly worship.
We would love you to join us.
Who is Jesus?
We believe that Jesus loves you and can change your life. Get in touch to find out more.
What do we do?
We run a variety of regular groups and services and we're sure there will be one to suit you! Check them out here.
Ministry Centre (Currently Closed)
Our ministry centre provides a wonderful resource for ministry!  Hence the name. Opened in 2010 it is used for all manner of church events – from Alpha courses to our senior citizens' Luncheon Club.
Cafe Vista, situated on the first floor offers a wonderful view over the West Lancashire plain and beyond – and it is open for everyone, not just church members.  Each Tuesday to Friday, from 10.30 am to 3.30 pm it offers lunches and light refreshments.  Just turn up – you will be amazed!
If you are interested in using the hall please contact Vicky Sime at the church office.
Safeguarding
Christ Church Aughton takes its duty and obligation to protect all extremely seriously. We have adopted the national Church of England's robust procedures and guidelines. You can find out more about the national policies and procedures at www.churchofengland.org/safeguarding
If you have any safeguarding concerns or issues on a safeguarding matter then you can find useful contact information at http://www.liverpool.anglican.org/safeguarding